East Grinstead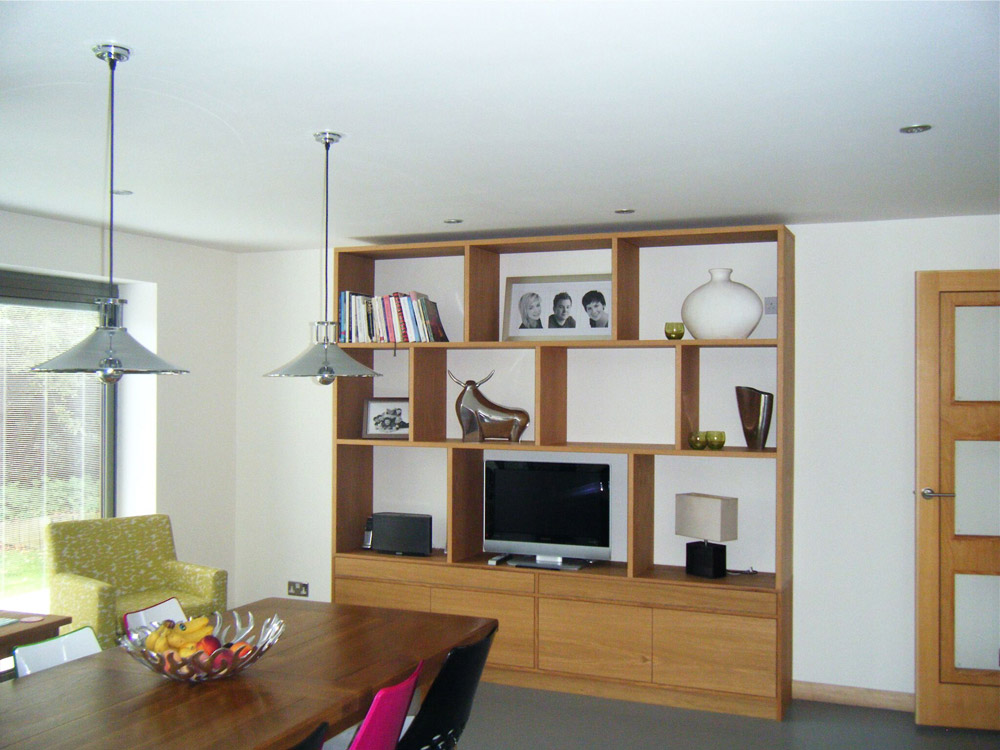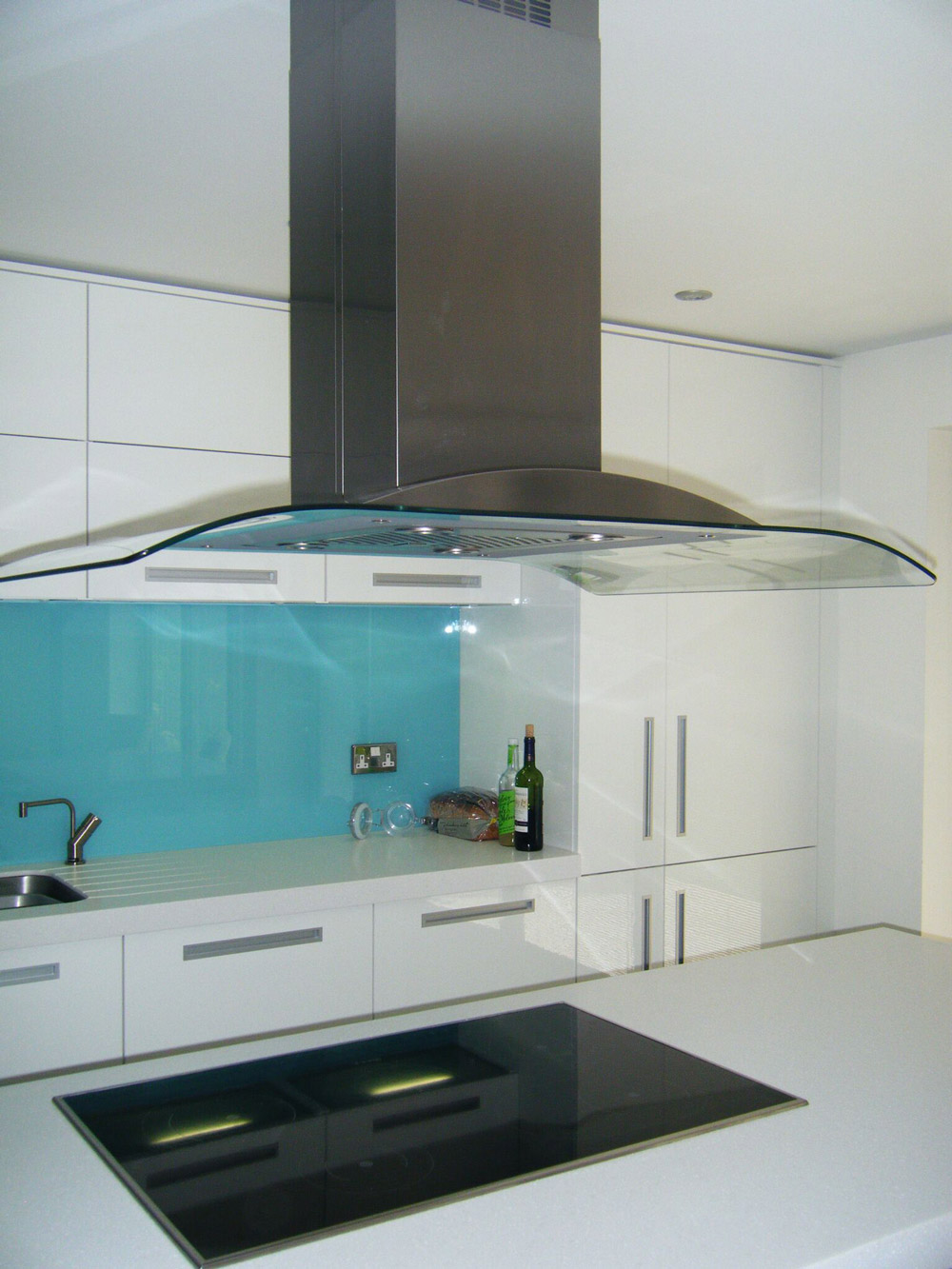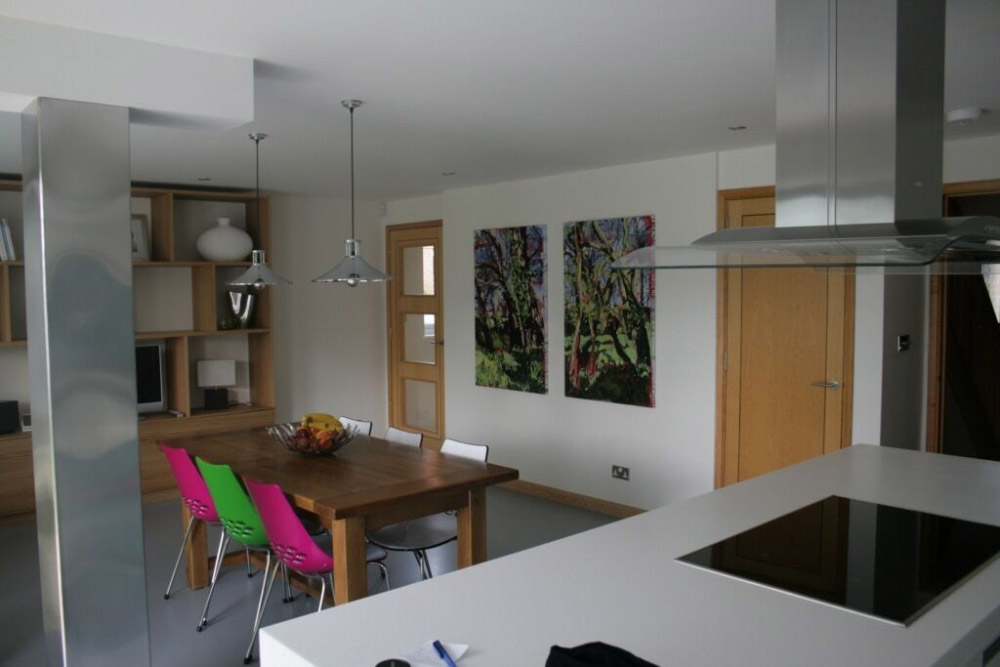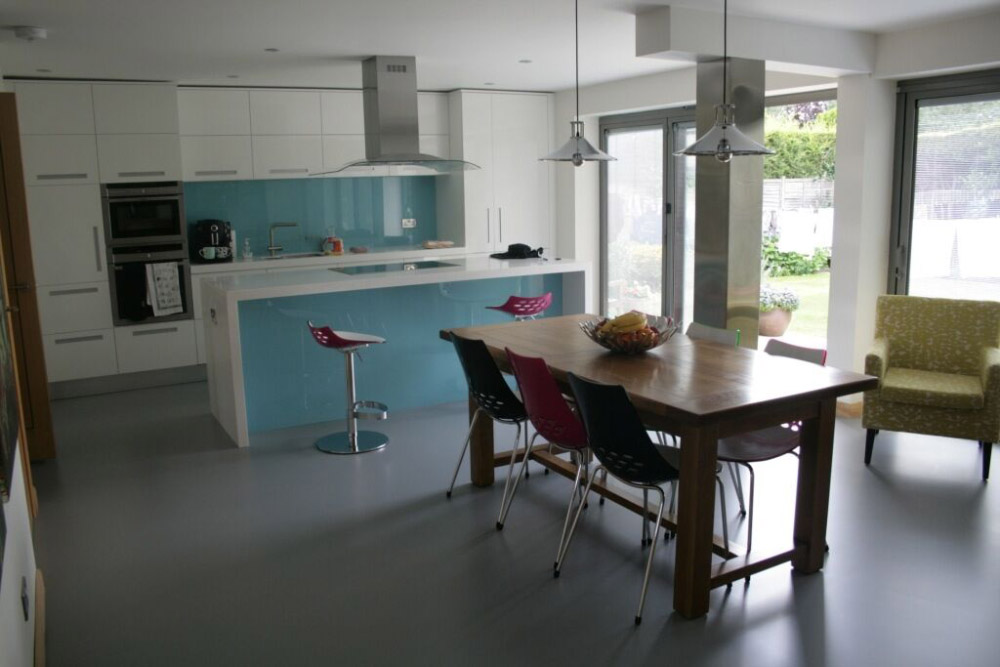 This large open plan kitchen dining room was formed by combining two smaller rooms. The white gloss kitchen and grey poured floor is a perfect backdrop for the shots of colour and warm woods.
"Having worked with Georgina on many projects over the past six or so years, I have found her input to be very useful. She develops good relationships with our mutual clients and through her discussing issues and working out the design with them in advance, pre-empts problems and reduces demands on my time. Her involvement certainly helps the jobs run efficiently and the clients are always very pleased with the results."
Gary Miller, GM Building Services Ltd.