Kemptown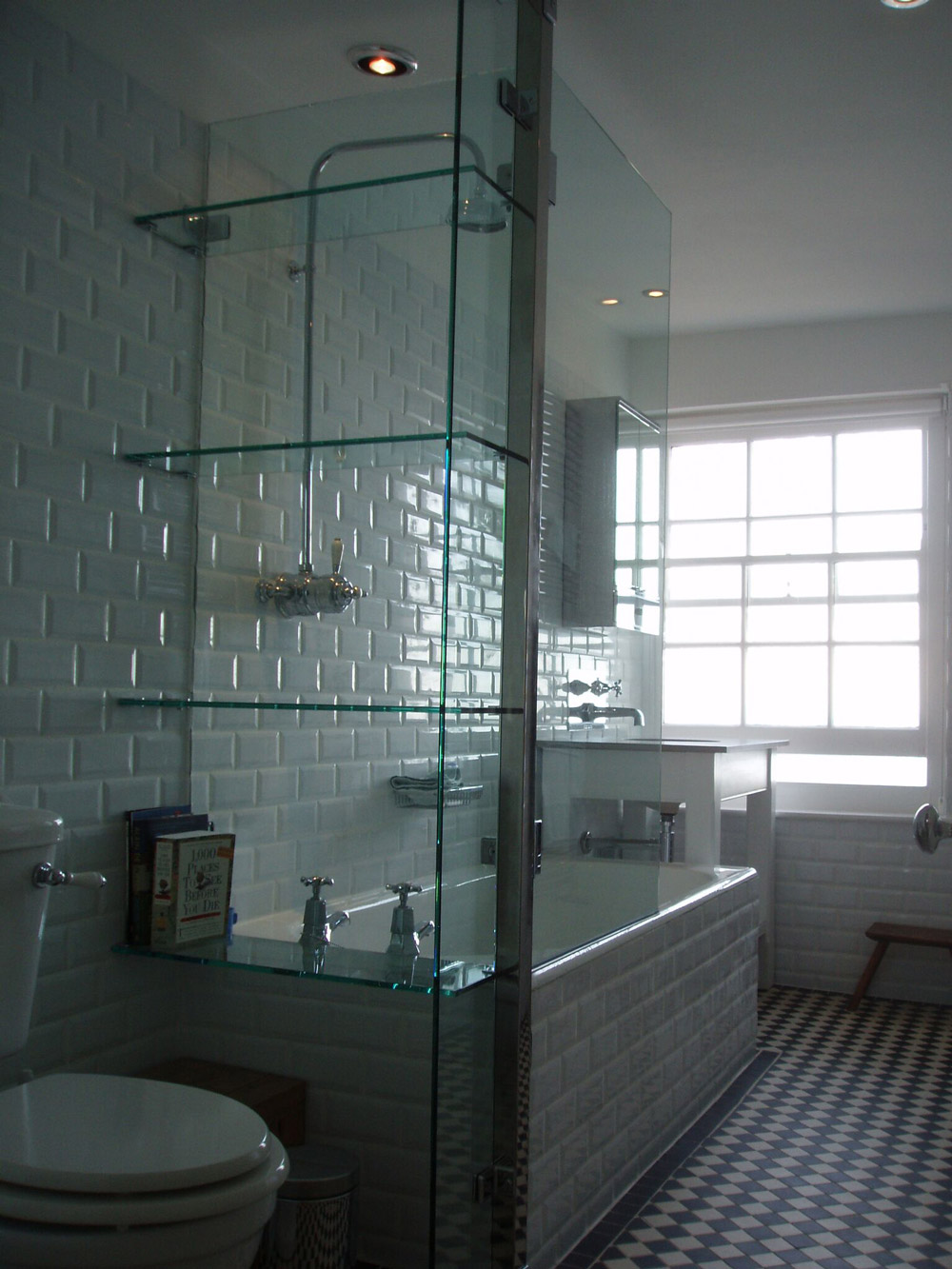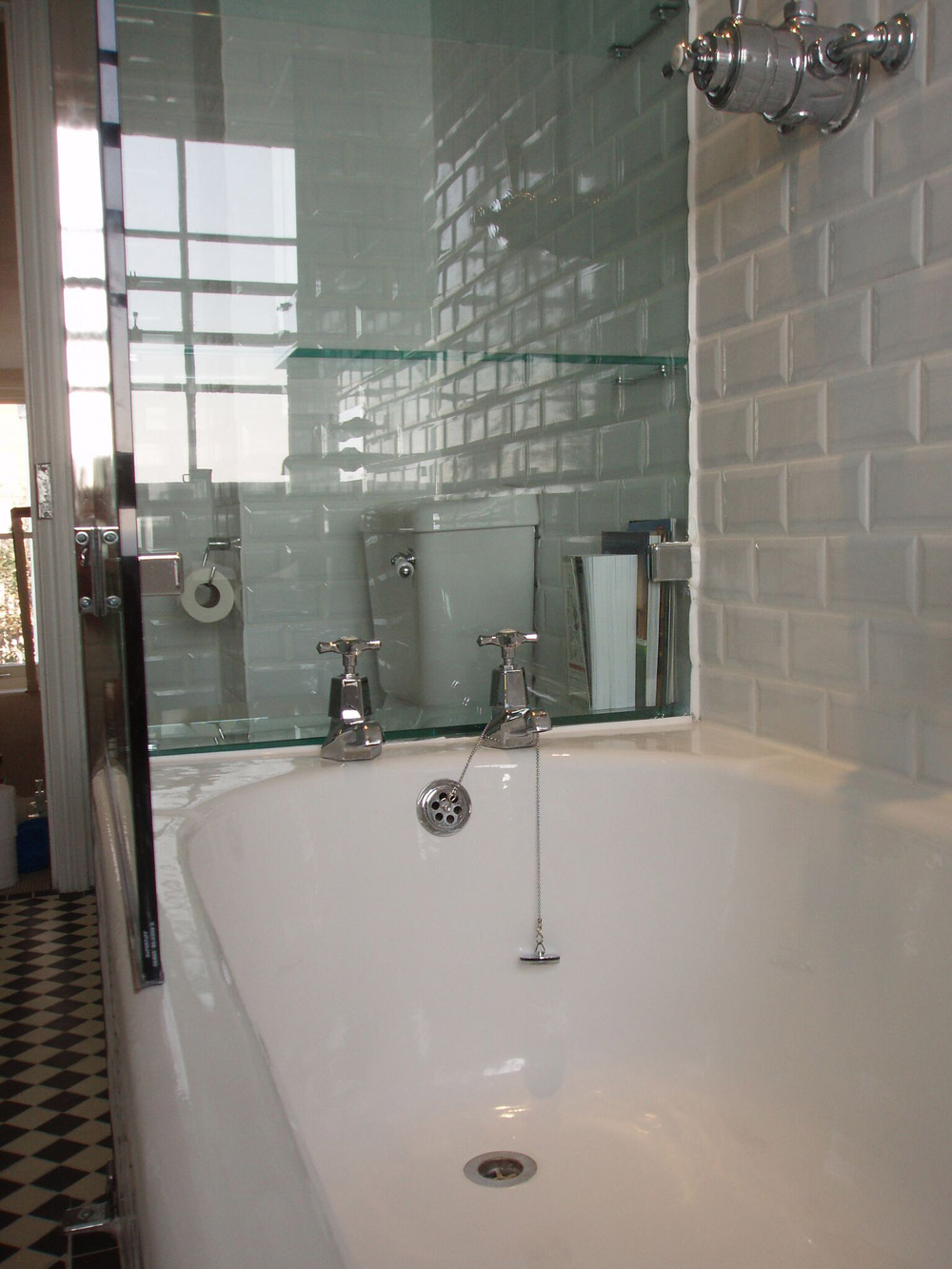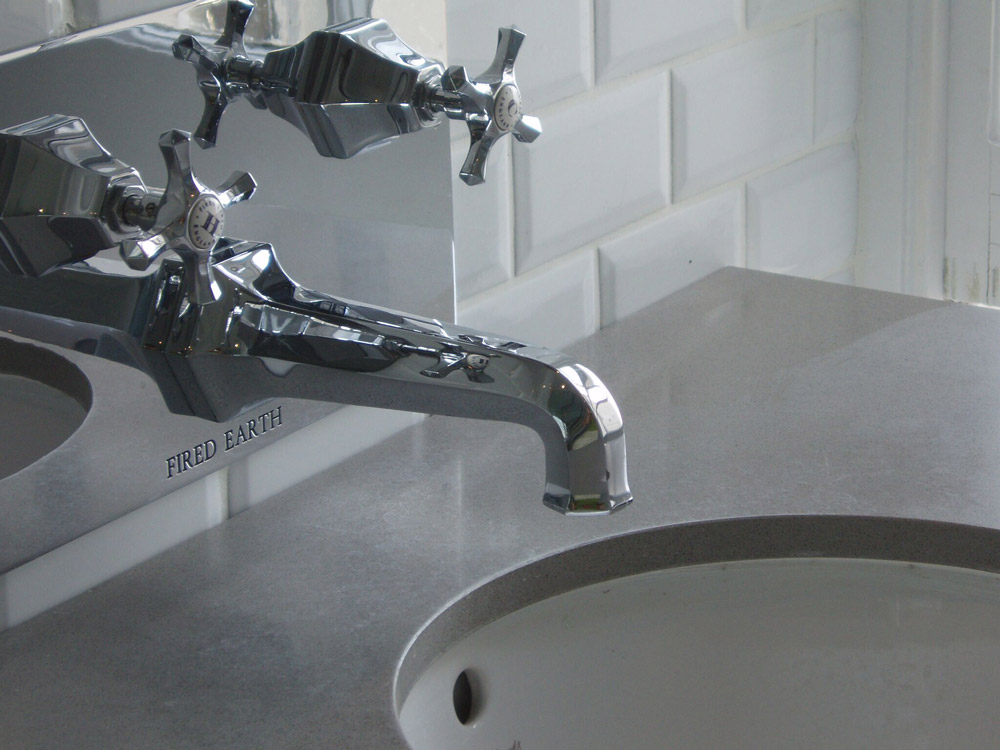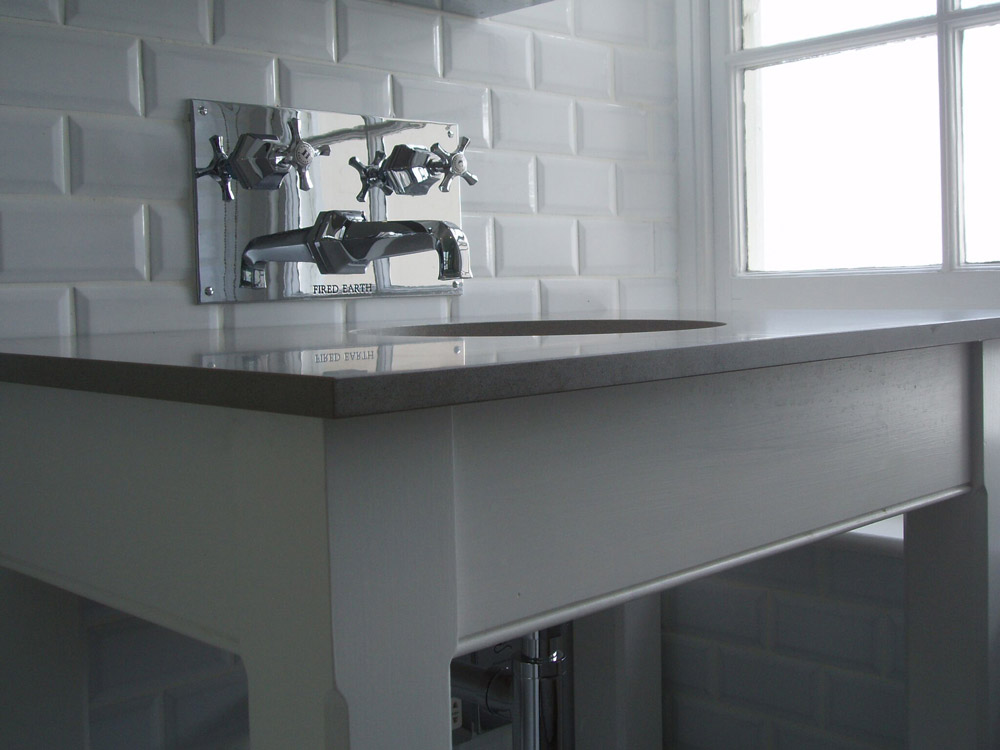 Rather than using a stud wall and interrupting the sea view we created a bespoke glass partition for this long, narrow bathroom, incorporating glass shelves on one side and a hinged glass shower screen to the side of the bath. The tesillated matt black and white floor tiles break up the long expanse of flooring and compliment the white gloss Fired Earth metro tiles.
"Having worked with Georgina on many projects over the past six or so years, I have found her input to be very useful. She develops good relationships with our mutual clients and through her discussing issues and working out the design with them in advance, pre-empts problems and reduces demands on my time. Her involvement certainly helps the jobs run efficiently and the clients are always very pleased with the results."
Gary Miller, GM Building Services Ltd.