Show Homes & Rental Properties
We have recently begun working with some independent developers who wish to offer their clients something a little different from the often bland, hotel look, but who require schemes which obviously need to be appeal to the general market. Our first venture was a small development of four houses near Chichester. We offered advice on the finishes, colours and decoration on all the houses and furnished and accessorised one as a show home. The response was excellent and the houses were all sold very quickly.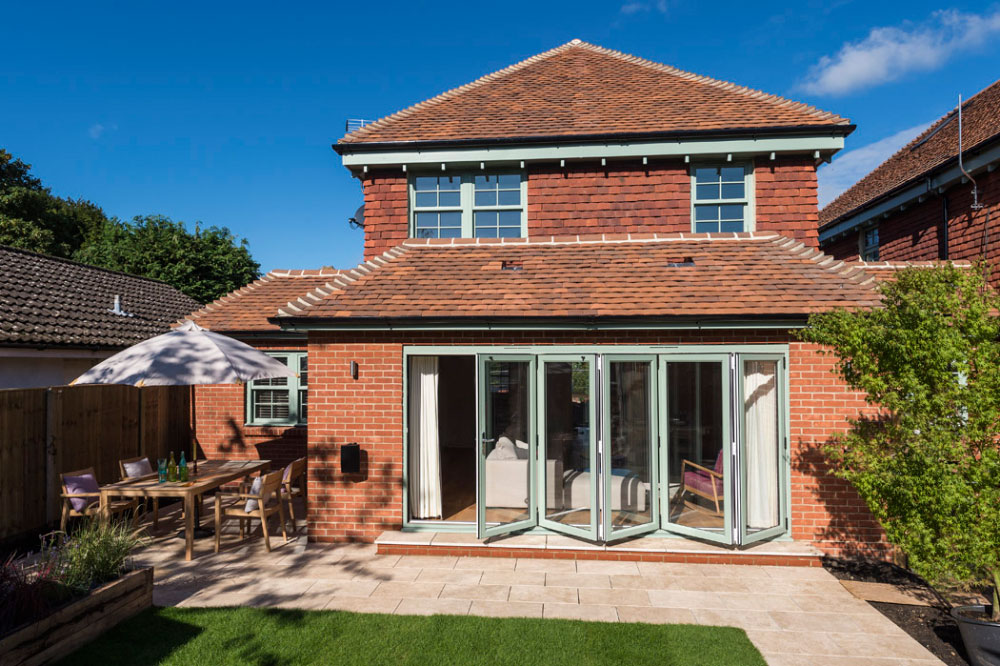 We are currently working with the same developer on another site with planning for five detached houses and on his recommendation are due to start working with another company, on the conversion of a four storey office in Hove, into seven residential apartments.
Rental Properties
We have also worked with several developers, organising renovations on rental properties, from complete overhauls to a quick refresh over very short timescales.
"Georgina was one of 3 interior designers we gave a brief to for The Implant Centre, a vast project to build one of the UK's premiere dental practices. Her ideas and vision blew the others out of the water and having completed this project the results are obvious having now won multiple industry awards for best new practice, most attractive practice, best interior design Award in the south of England and nationally..... She is great to work with, utterly reliable and makes the whole process easy to navigate. She worked with the architect and builders throughout saving us a huge amount of time and delivering a spectacular result. Her fees are very reasonable and she was able to source products the for all aspects that actually saved us money. Georgina listens to views and ideas and helps adapt these to a design that works, and one that will stand the test of time. We have been so impressed that we continue to use her for other projects and now have asked for help with interior design at our own home."
Guy Barwell, The Implant Centre