Show Homes & Rental Properties
We have recently begun working with some independent developers who wish to offer their clients something a little different from the often bland, hotel look, but who require schemes which obviously need to be appeal to the general market. Our first venture was a small development of four houses near Chichester. We offered advice on the finishes, colours and decoration on all the houses and furnished and accessorised one as a show home. The response was excellent and the houses were all sold very quickly.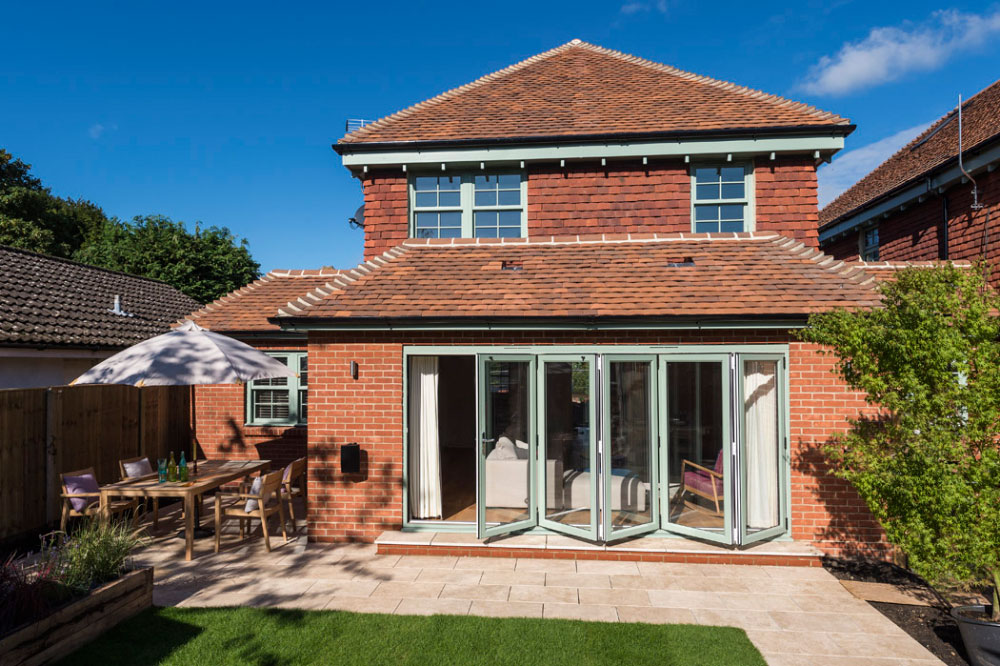 We are currently working with the same developer on another site with planning for five detached houses and on his recommendation are due to start working with another company, on the conversion of a four storey office in Hove, into seven residential apartments.
Rental Properties
We have also worked with several developers, organising renovations on rental properties, from complete overhauls to a quick refresh over very short timescales.
"I am really grateful for the wonderful kitchen you have provided for us. You were able to put into function all of the ideas that I had in mind and came up with a fantastic design. The true test was over the Christmas period when we entertained with dinner parties on Christmas day and over New Year and it was a joy to have the kitchen so well laid-out.   Everyone enthused about our new space. The Wow factor certainly has been created and both adults and children alike love the breakfast bar and the open design enhancing the view of the garden. The tiles stools and radiators you sourced for us were the icing on the cake. Thank you for being so understanding of my demanding requests"
Vanessa Greenaway, Hove