Kitchen / Bathroom Design
We offer a complete kitchen design service, producing scaled layouts, lighting and M & E plans, making sure we include all the features that you require and reflecting the way you intend to use it.
Sleek, beautiful, kitchens are designed to be ergonomic and functional, incorporating space and labour saving solutions. We produce practical and feasible designs to meet your individual needs and your budget.
You can have a spectacular, well designed kitchen whatever your budget. We concentrate on defining your needs and matching the kitchen to them. As there is such a huge range of kitchen styles, worktops and finishes from which to choose, there are no limits to what can be achieved. New products are coming onto market all the time, which combine contemporary design with efficiency and comfort.
Great attention is given to detail, and we constantly bear in mind how to make the space work best for you.
We help you to select the perfect kitchen for you at the same time considering the lighting, electrics, flooring, splash backs, colours, soft furnishings, furniture and accessories.
We can then supply you with the kitchen of your choice directly from our suppliers at competitive prices.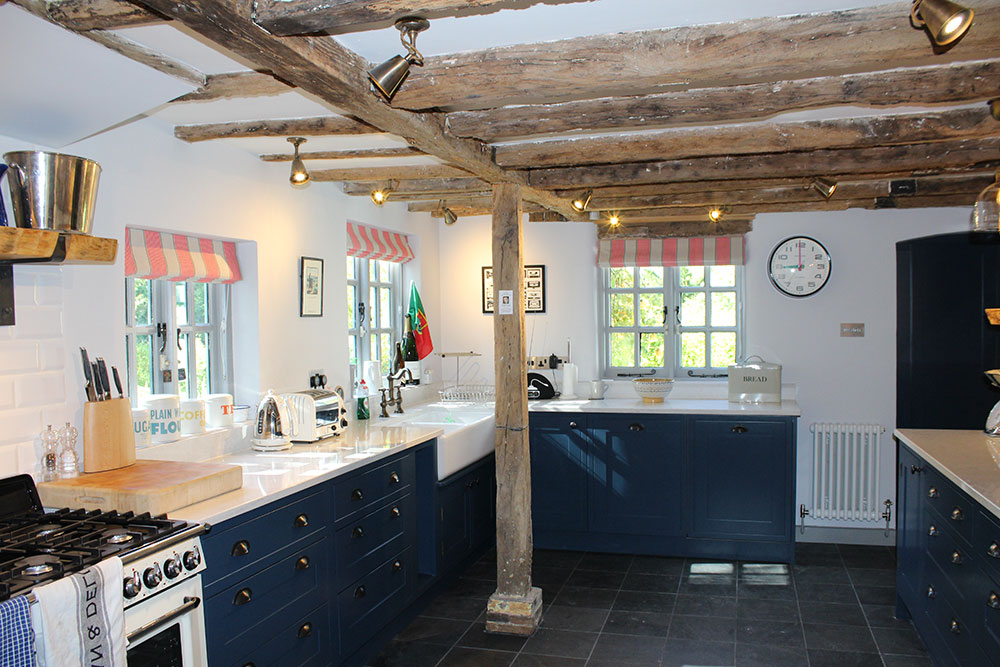 Our aim is to save you time, energy and money.
Bathrooms
Bathrooms are often places of sanctuary within the home, where we can relax and indulge ourselves and truly escape from the pressures of everyday life. With this in mind we design them to be luxurious havens, which are comforting and inviting, and sometimes a little fun.
They also need to be practical and fulfil the needs of everyday life, but that doesn't mean that they have to be dull.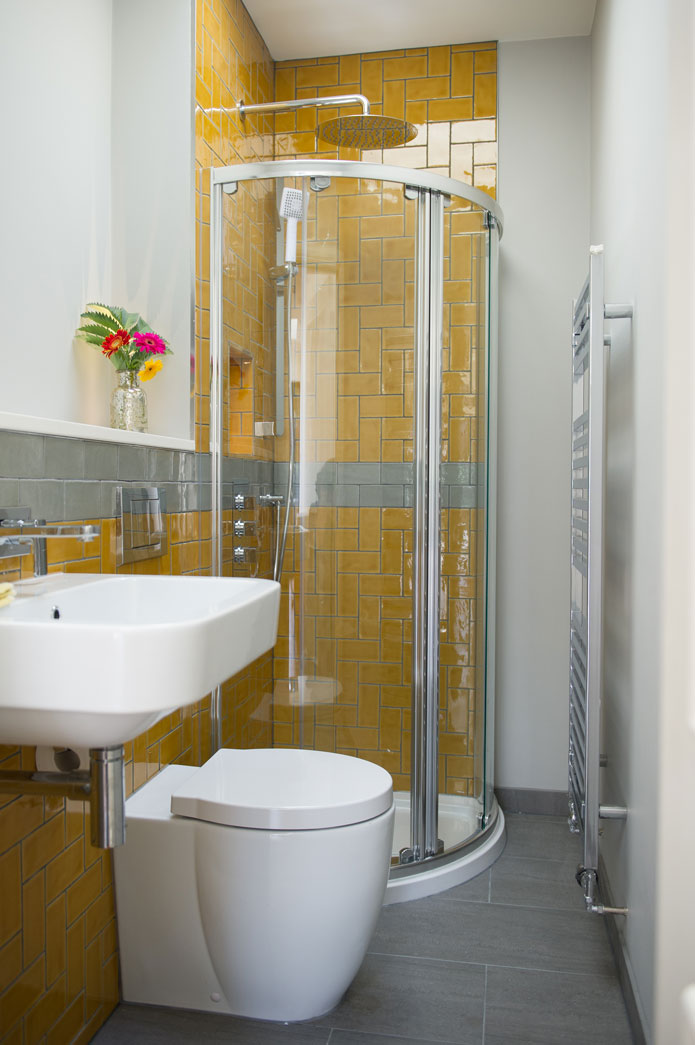 We provide scaled working drawings for layouts, plumbing, electrics and full technical specifications.
"Although I had quite a bit of experience of doing up houses, this time around I knew that I just didn't have the time that is necessary to look for curtain fabrics, paint colours and upholstery fabrics. It really does take time to see what is around and to work out combinations. Because of my experience I have a strong sense of what I like and I was slightly sceptical of what use I would have for an interior designer. However, Georgina proved to be extremely useful. This may be because she doesn't really fit my image of an interior designer.   She is normal and down to earth but with a very good eye for colour and style. Georgina was able to understand exactly what sort of look I was after and was able to source items that she knew I would like. She also is conscious of budget and never tries to push you towards the more expensive option – which is what I had feared of an interior designer. She really provided two roles for me – firstly as a source of possible fabric choices and secondly as a sounding board for my ideas. In both roles, she was excellent and I couldn't have done the project without her."
Elaine, Withdean Road, Brighton