Project Co-ordination
We offer a full project co-ordination service from design to completion.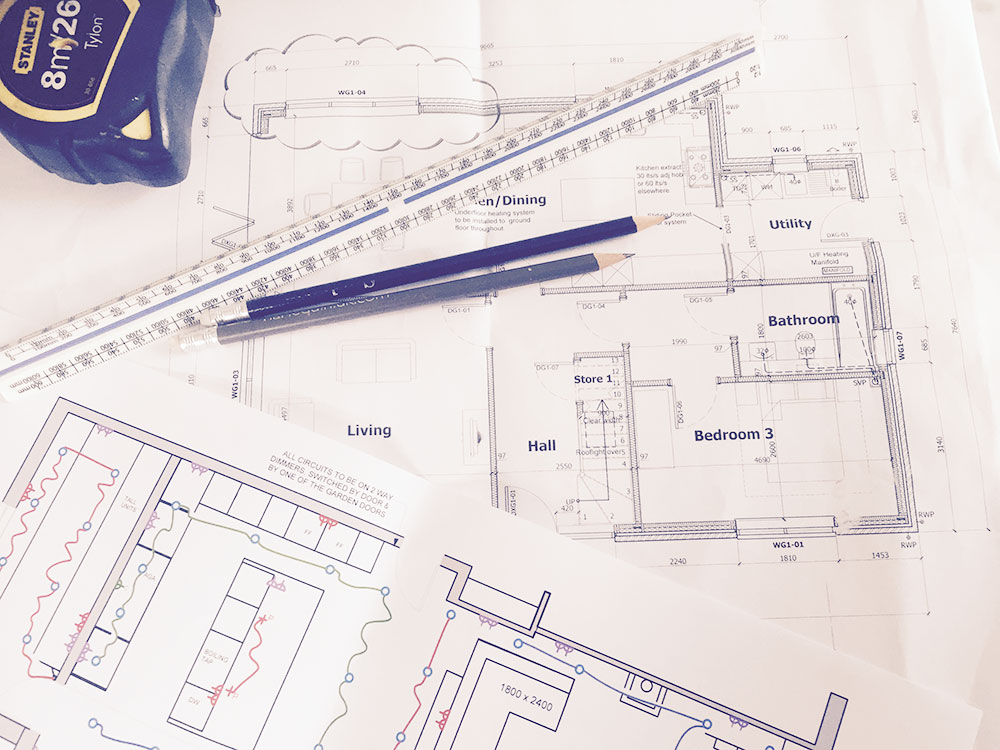 Communication is the key to a successful project. From the translation of your initial ideas into the design, throughout the build, up to completion and including the supply of the goods, we will guide you through each step of your project.
We have now worked on in excess of one hundred and fifty projects and on each one we have learnt something new, so our knowledge has increased exponentially. Building work is never a comfortable experience but with good project management and careful planning, we try to make it run as smoothly and economically as possible. We don't, by any means, know everything about refurbishments and renovations but if we don't have the answers we know someone who does. We work closely with a large network of architects, structural engineers, party wall surveyors, planning consultants, contractors and sub contractors.
We take as much care as we can to help the client with what can be a difficult process, sometimes issues do occur, but we make finding a solution the priority.
As it is essential that you have an informed idea of budgets before beginning any work, we compile a comprehensive specification, this is used as the basis for their contractor tenders.
Timescales are just as important and once the contractor is selected, a schedule is worked out.
As the client, your requirements and desires have to be communicated to the contractors and sub contractors in a form that they can quickly interpret and where there is no room for confusion which is why layouts, lighting and plumbing plans are so important.
From the moment they are appointed, we liaise closely with the contractors and subcontractors.
We are experienced in making applications for planning, building control, listed building consent and local authority grants.
"Although I had quite a bit of experience of doing up houses, this time around I knew that I just didn't have the time that is necessary to look for curtain fabrics, paint colours and upholstery fabrics. It really does take time to see what is around and to work out combinations. Because of my experience I have a strong sense of what I like and I was slightly sceptical of what use I would have for an interior designer. However, Georgina proved to be extremely useful. This may be because she doesn't really fit my image of an interior designer.   She is normal and down to earth but with a very good eye for colour and style. Georgina was able to understand exactly what sort of look I was after and was able to source items that she knew I would like. She also is conscious of budget and never tries to push you towards the more expensive option – which is what I had feared of an interior designer. She really provided two roles for me – firstly as a source of possible fabric choices and secondly as a sounding board for my ideas. In both roles, she was excellent and I couldn't have done the project without her."
Elaine, Withdean Road, Brighton