The Award Winning Implant Centre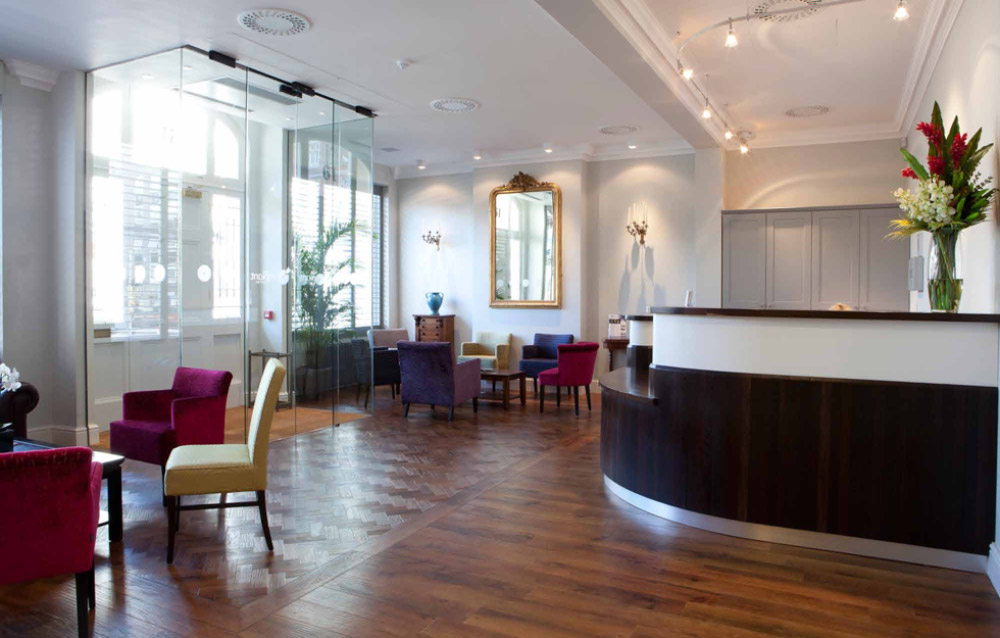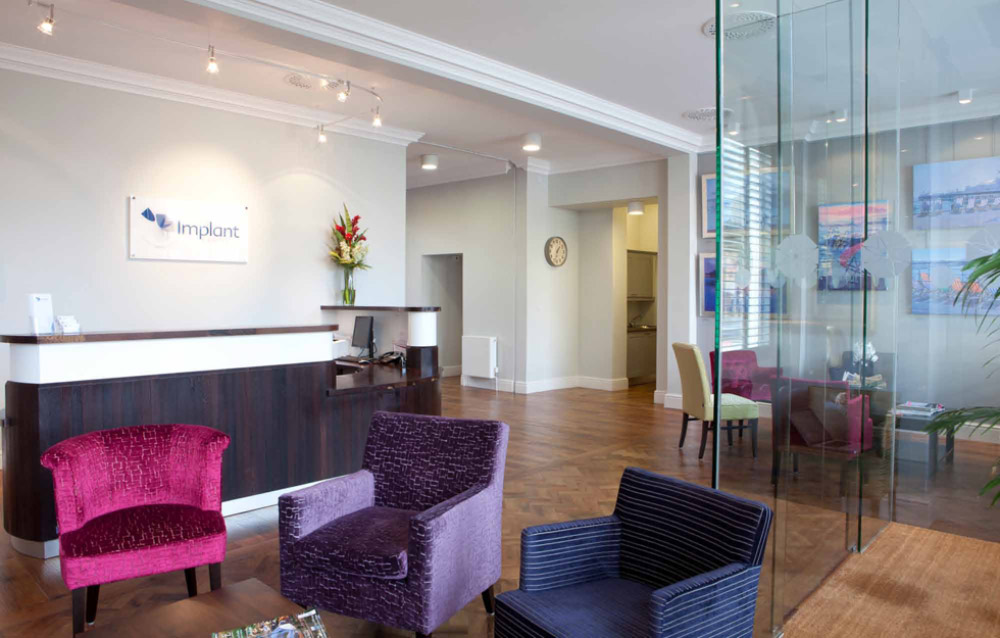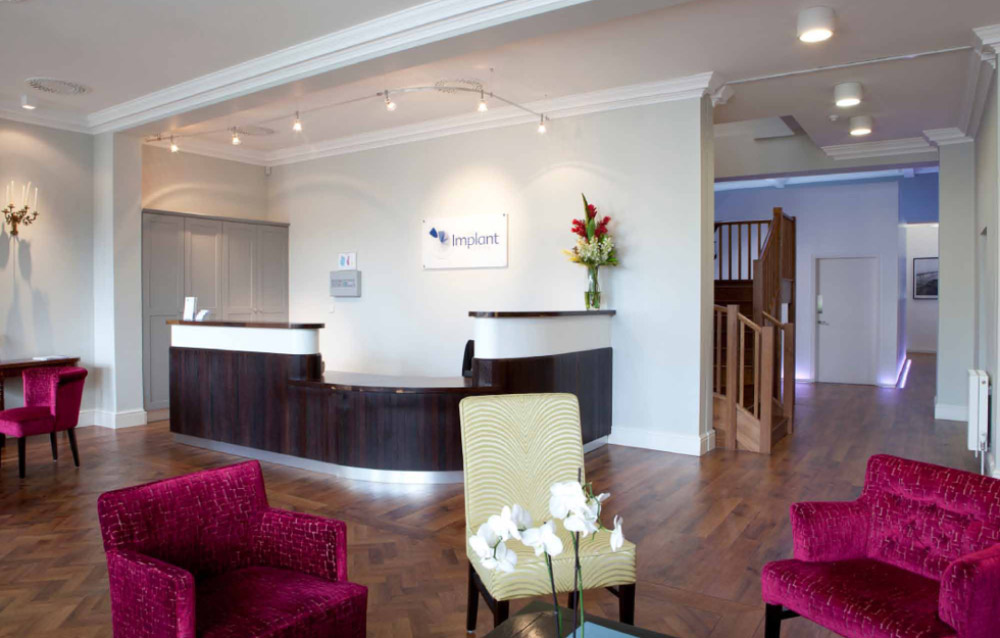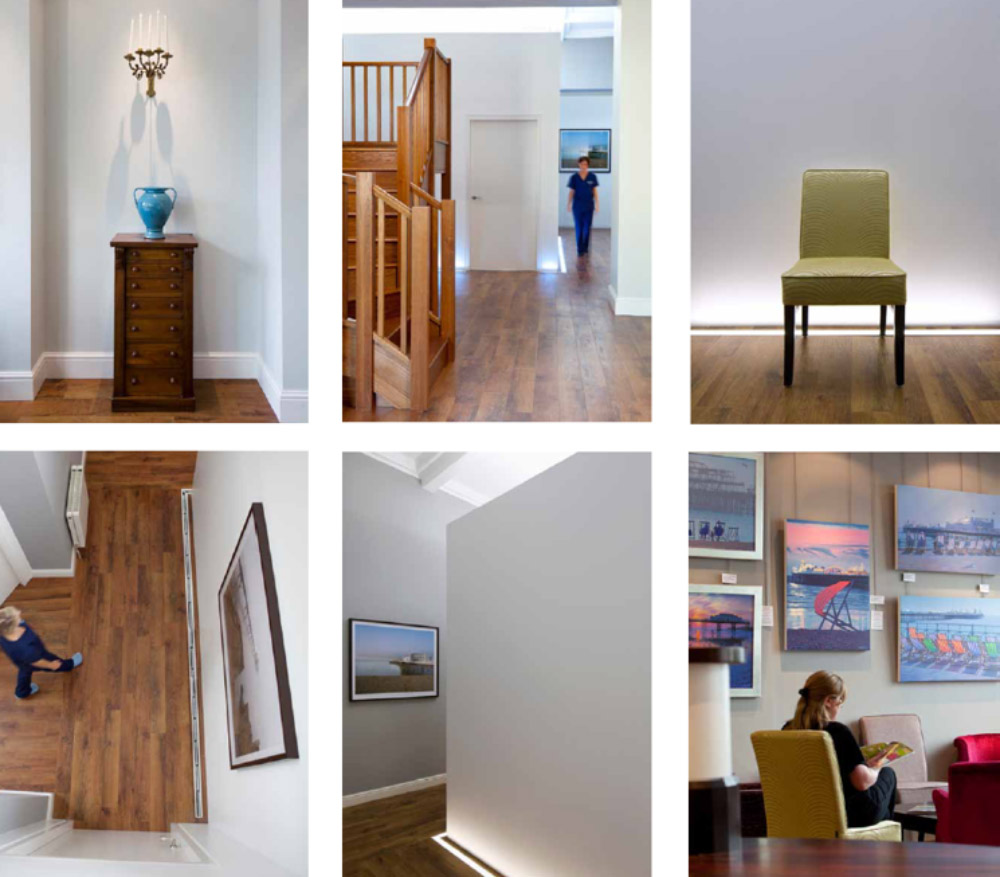 The implant Centre in Hove is a Grade II, 150 year old, Listed Building which has been transformed into a state of the art dental implant centre whilst keeping all of the existing features and charm of the original building. The architect had designed glass topped 'pods' to form friendly sized surgeries and a floor to ceiling glass lobby, leaving the original structure intact and visible. Our challenge was to introduce a warm welcoming reception area and to create a sense of unity throughout the building. Surgical clean lines play beautifully against the grey surrounding walls, a bespoke dark wood reception desk, the colourful furnishings and the changing display of artwork.
"We are delighted with the way Georgina transformed our town house, both from a design and a project management point of view. The first time we met we were impressed that Georgina was much more concerned with finding out what we wanted rather than talking about herself. We wanted an overall colour scheme for the whole house, and the scope included decorating and carports/flooring/tiling throughout, a new bathroom, a new kitchen and some furniture and joinery. She then came up with her ideas for an overall concept and for some features in the main rooms, and we were delighted - they were very much in tune with what we wanted. At all stages she sought our agreement and let us choose between options she found for us. She then managed the project very effectively: getting quotes from contractors she trusted, letting us choose them, and then managing them. In fact we were able to move out for five of the eight weeks, makings it easier for us and the workers, and Georgina oversaw the work. She kept us updated with item by item costs on an amazing spreadsheet. In the end it was done to a high standard and we are very pleased. Georgina was a joy to work with, with a good sense of humour."
Colin Johnson