The Award Winning Implant Centre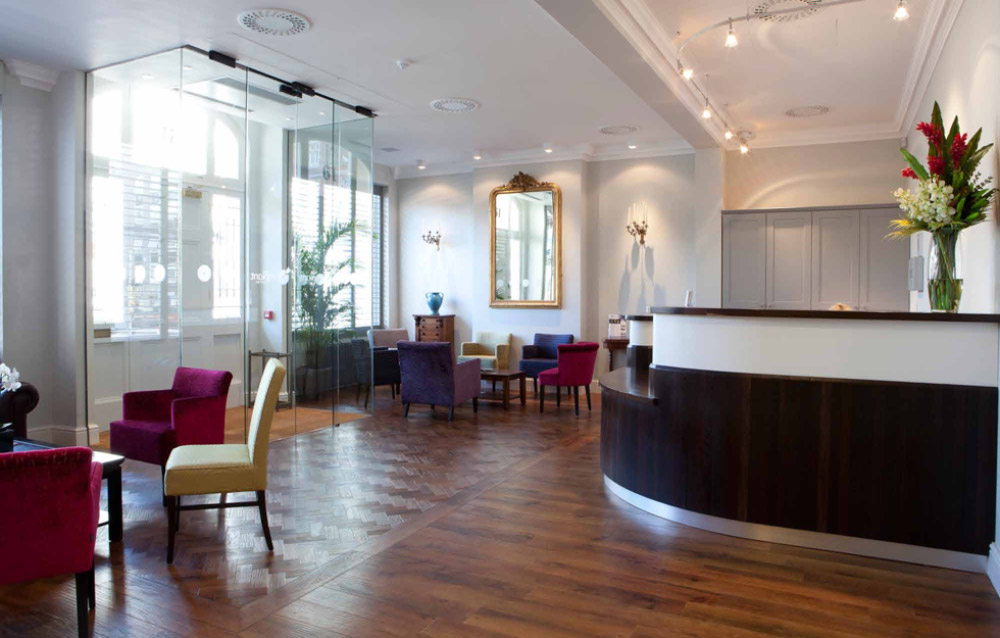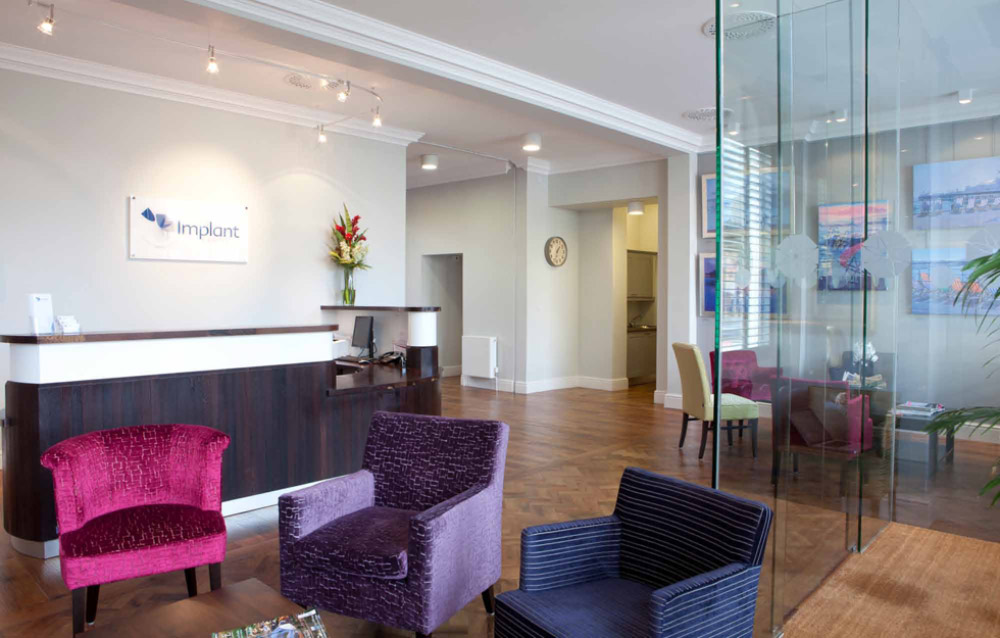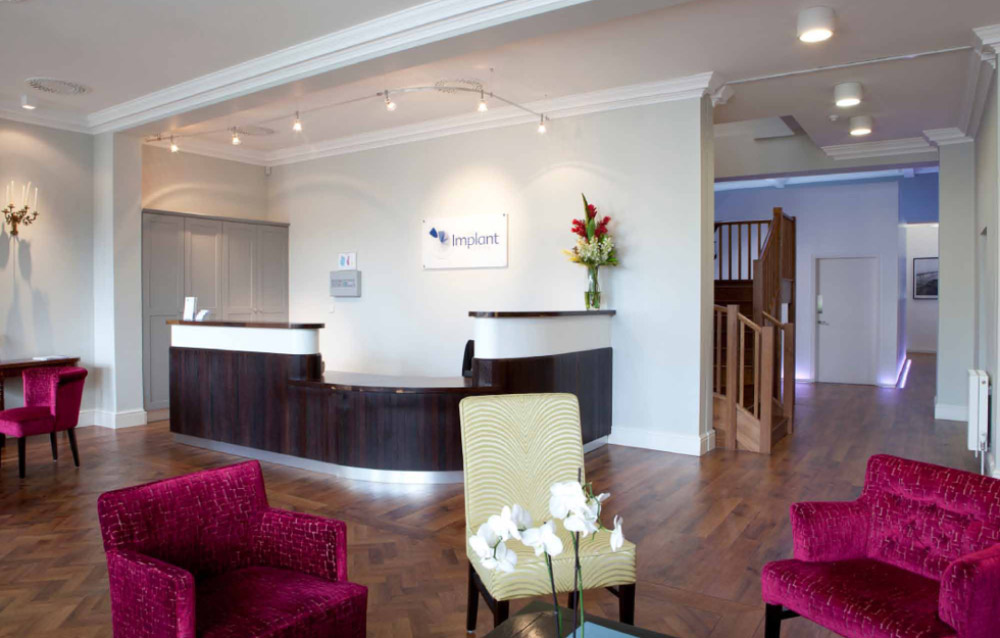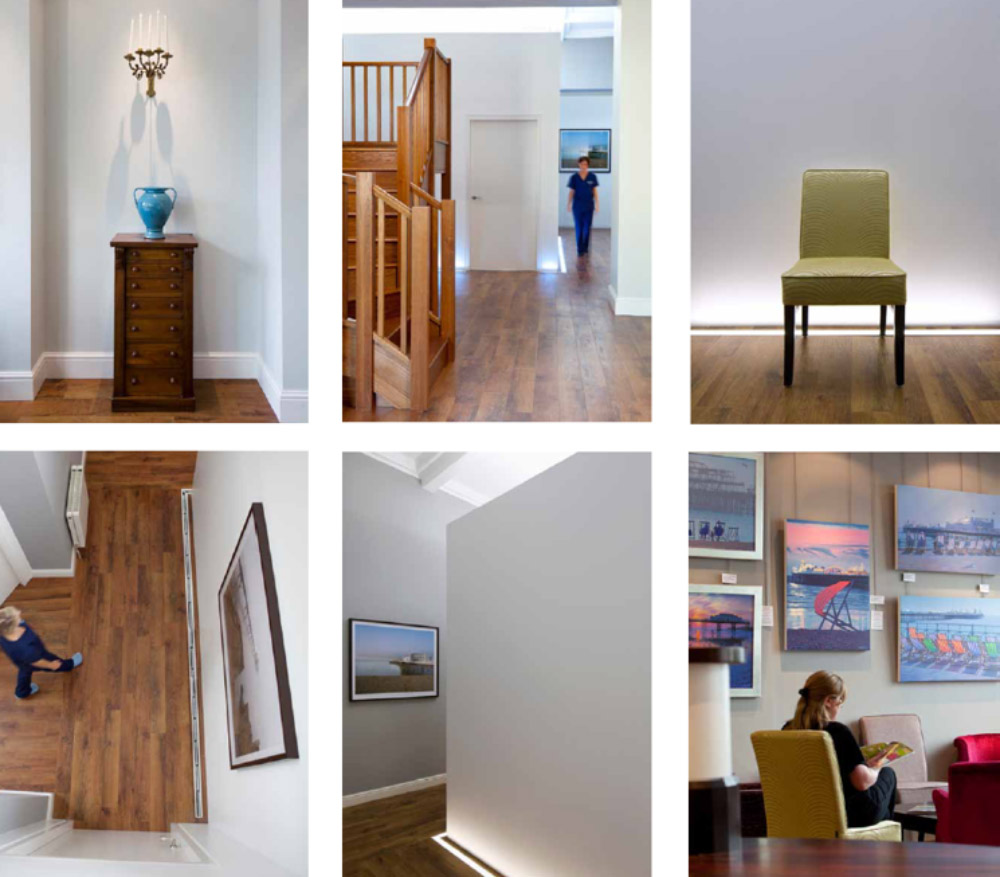 The implant Centre in Hove is a Grade II, 150 year old, Listed Building which has been transformed into a state of the art dental implant centre whilst keeping all of the existing features and charm of the original building. The architect had designed glass topped 'pods' to form friendly sized surgeries and a floor to ceiling glass lobby, leaving the original structure intact and visible. Our challenge was to introduce a warm welcoming reception area and to create a sense of unity throughout the building. Surgical clean lines play beautifully against the grey surrounding walls, a bespoke dark wood reception desk, the colourful furnishings and the changing display of artwork.
"Georgina was one of 3 interior designers we gave a brief to for The Implant Centre, a vast project to build one of the UK's premiere dental practices. Her ideas and vision blew the others out of the water and having completed this project the results are obvious having now won multiple industry awards for best new practice, most attractive practice, best interior design Award in the south of England and nationally..... She is great to work with, utterly reliable and makes the whole process easy to navigate. She worked with the architect and builders throughout saving us a huge amount of time and delivering a spectacular result. Her fees are very reasonable and she was able to source products the for all aspects that actually saved us money. Georgina listens to views and ideas and helps adapt these to a design that works, and one that will stand the test of time. We have been so impressed that we continue to use her for other projects and now have asked for help with interior design at our own home."
Guy Barwell, The Implant Centre