The Award Winning Implant Centre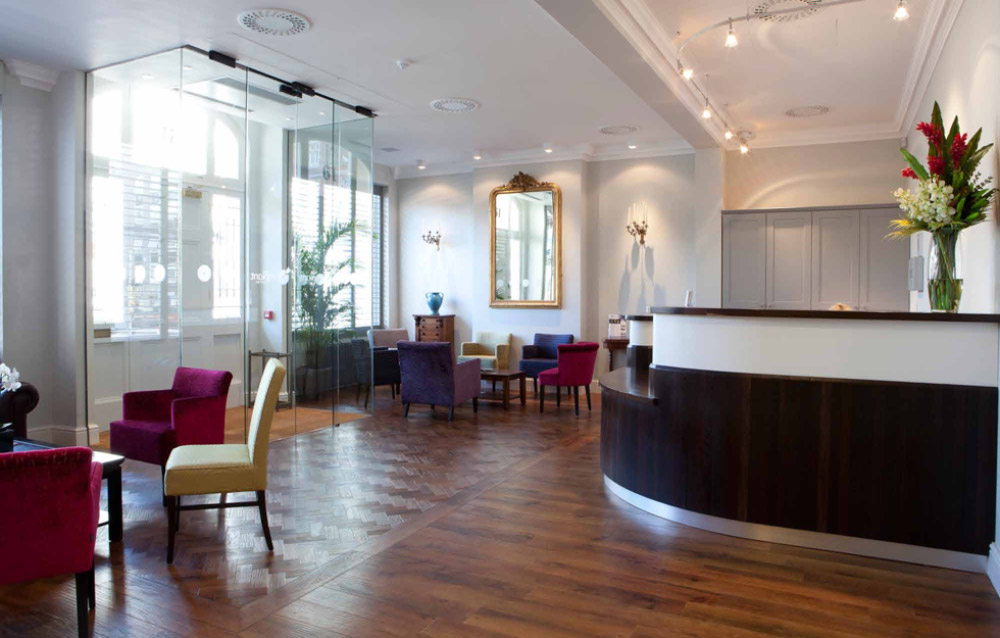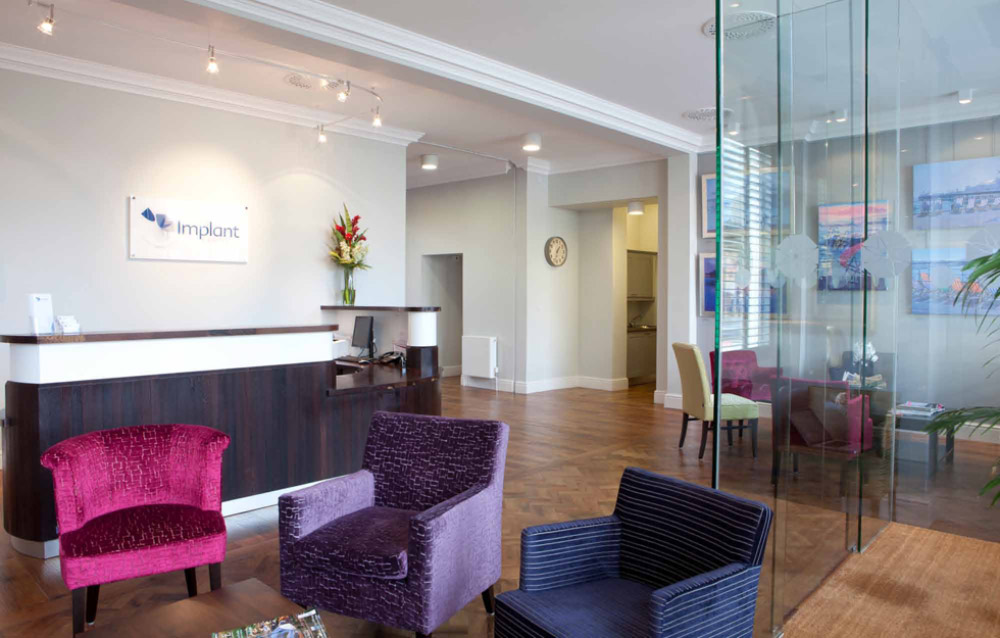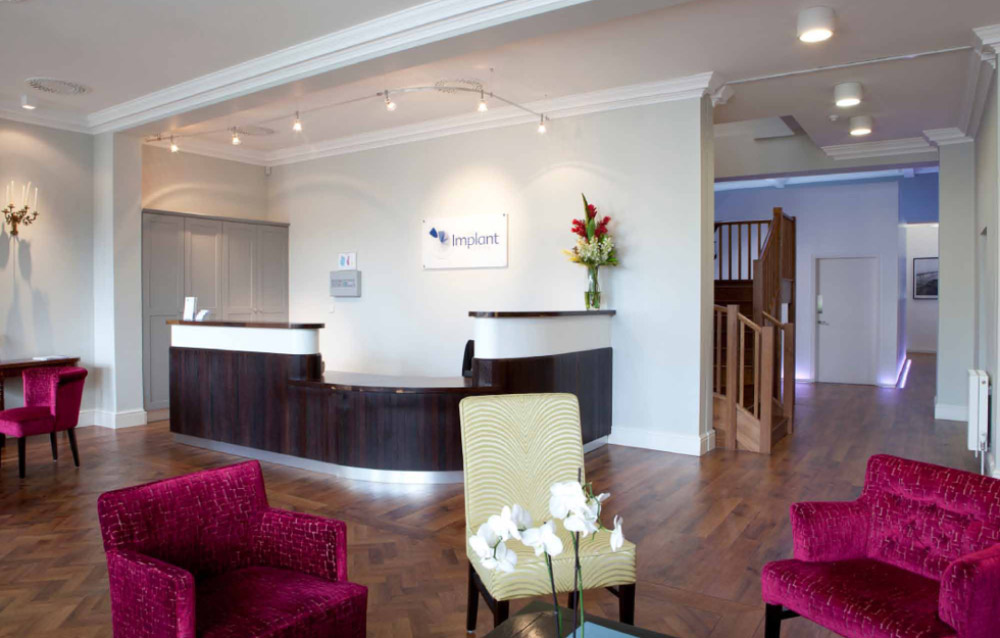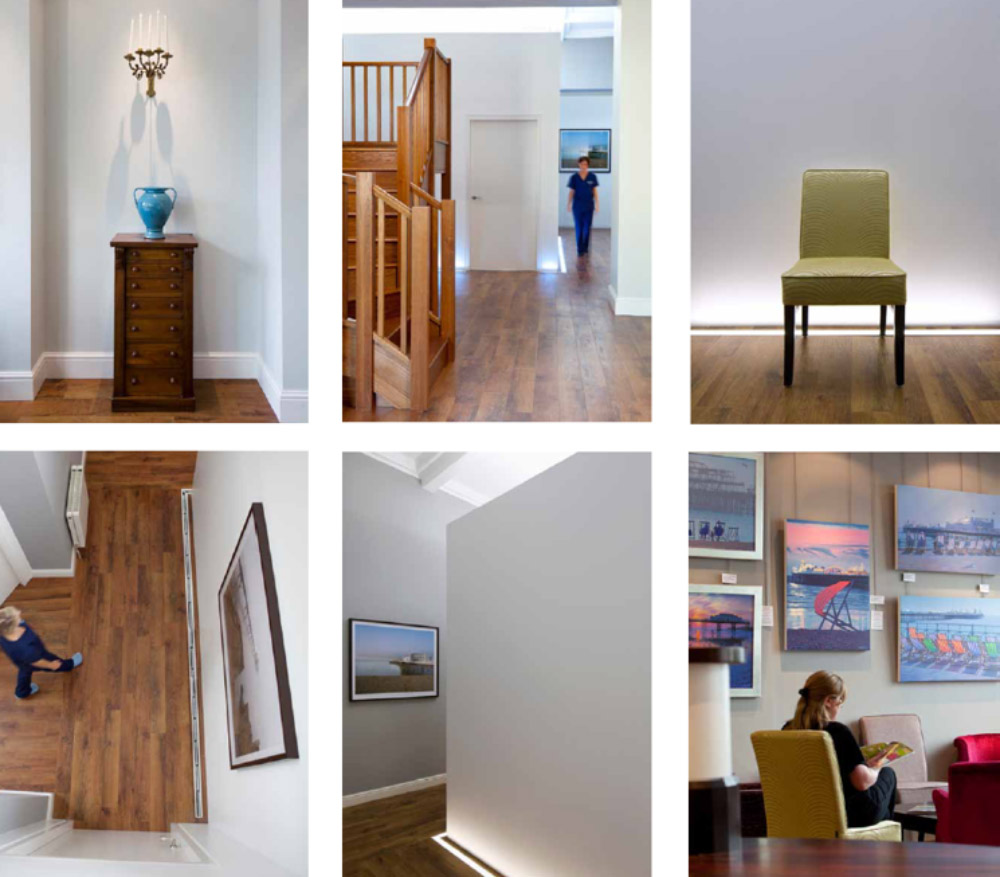 The implant Centre in Hove is a Grade II, 150 year old, Listed Building which has been transformed into a state of the art dental implant centre whilst keeping all of the existing features and charm of the original building. The architect had designed glass topped 'pods' to form friendly sized surgeries and a floor to ceiling glass lobby, leaving the original structure intact and visible. Our challenge was to introduce a warm welcoming reception area and to create a sense of unity throughout the building. Surgical clean lines play beautifully against the grey surrounding walls, a bespoke dark wood reception desk, the colourful furnishings and the changing display of artwork.
"Although I had quite a bit of experience of doing up houses, this time around I knew that I just didn't have the time that is necessary to look for curtain fabrics, paint colours and upholstery fabrics. It really does take time to see what is around and to work out combinations. Because of my experience I have a strong sense of what I like and I was slightly sceptical of what use I would have for an interior designer. However, Georgina proved to be extremely useful. This may be because she doesn't really fit my image of an interior designer.   She is normal and down to earth but with a very good eye for colour and style. Georgina was able to understand exactly what sort of look I was after and was able to source items that she knew I would like. She also is conscious of budget and never tries to push you towards the more expensive option – which is what I had feared of an interior designer. She really provided two roles for me – firstly as a source of possible fabric choices and secondly as a sounding board for my ideas. In both roles, she was excellent and I couldn't have done the project without her."
Elaine, Withdean Road, Brighton