The Award Winning Implant Centre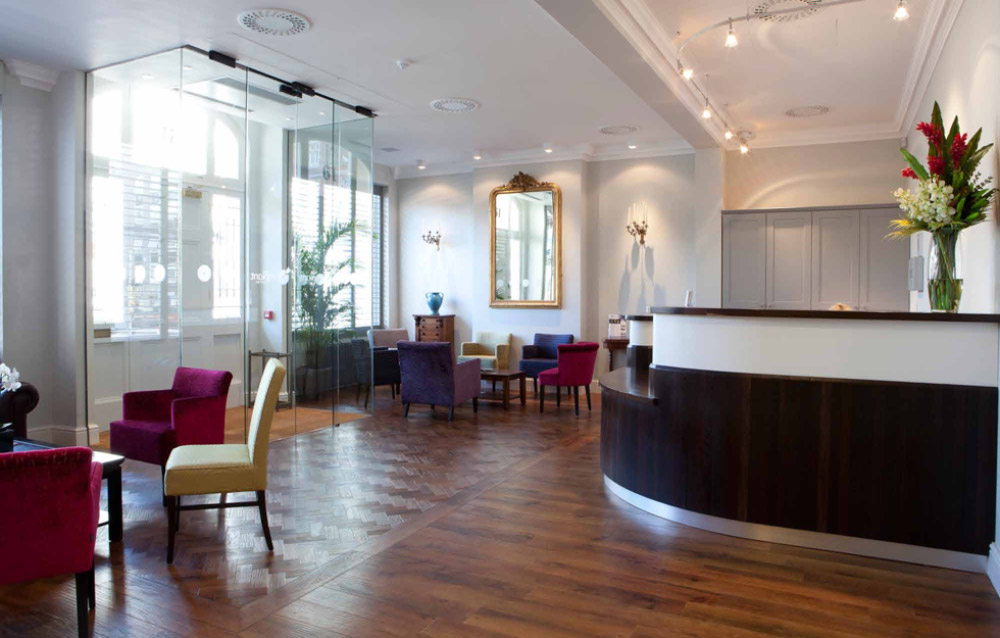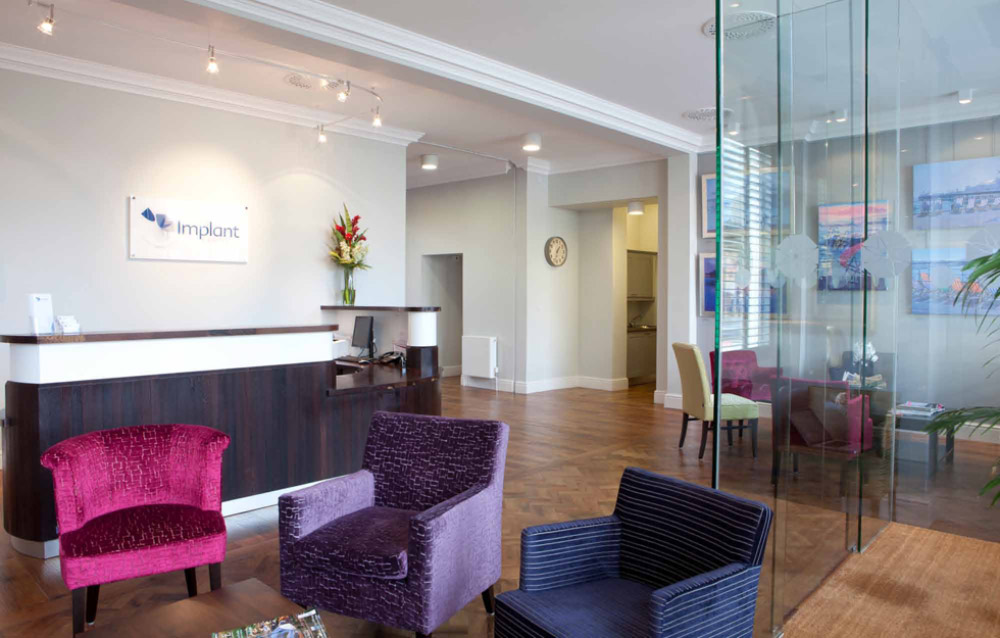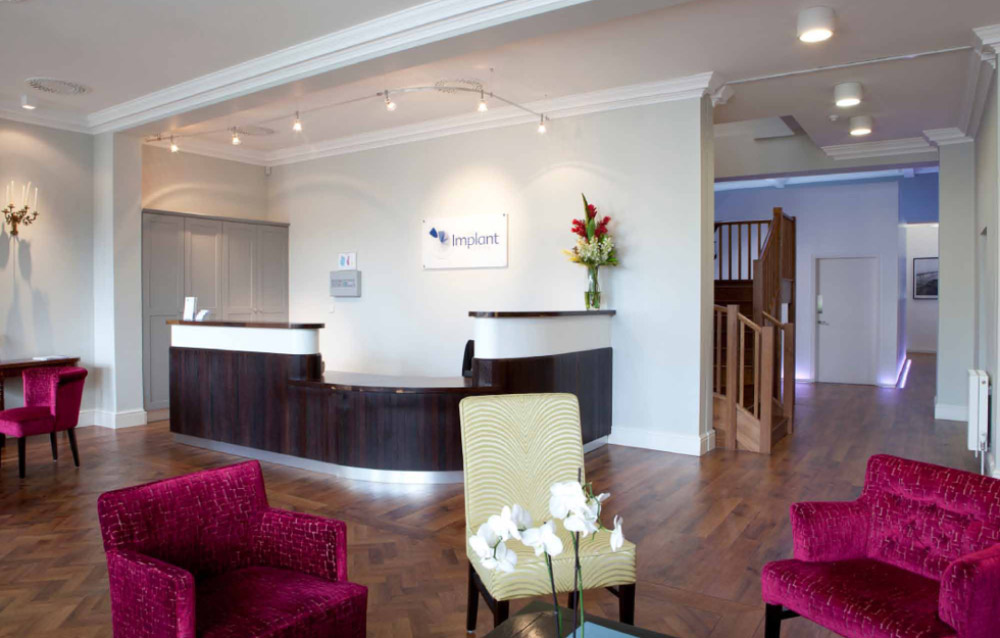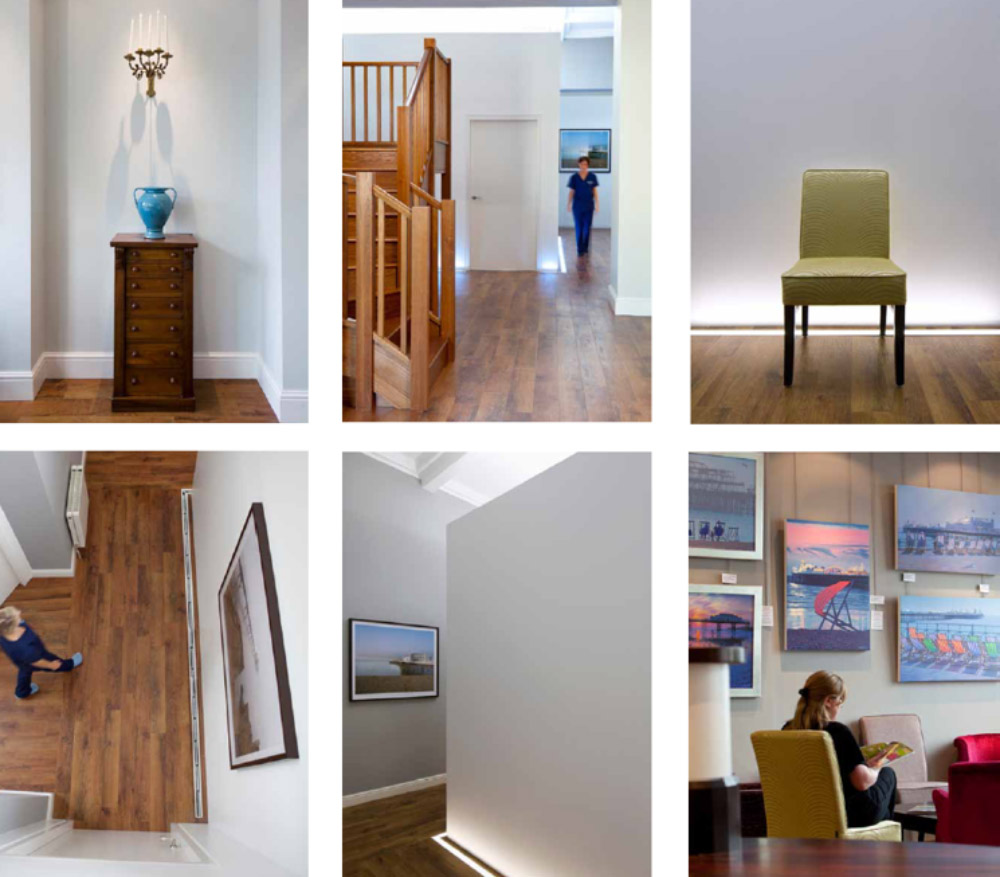 The implant Centre in Hove is a Grade II, 150 year old, Listed Building which has been transformed into a state of the art dental implant centre whilst keeping all of the existing features and charm of the original building. The architect had designed glass topped 'pods' to form friendly sized surgeries and a floor to ceiling glass lobby, leaving the original structure intact and visible. Our challenge was to introduce a warm welcoming reception area and to create a sense of unity throughout the building. Surgical clean lines play beautifully against the grey surrounding walls, a bespoke dark wood reception desk, the colourful furnishings and the changing display of artwork.
"What I like about Georgina is that she listens to your ideas without imposing her own, interprets them creatively and goes with your choices even if they might not have been her preferred way.  She is hard-working and efficient, with a great network of craftsmen at her beck and call. There is no side to her and she takes no nonsense from builders!  She is a can-do person, not a fluffy designer, but she has a great eye and excellent taste."
James Flynn