The Award Winning Implant Centre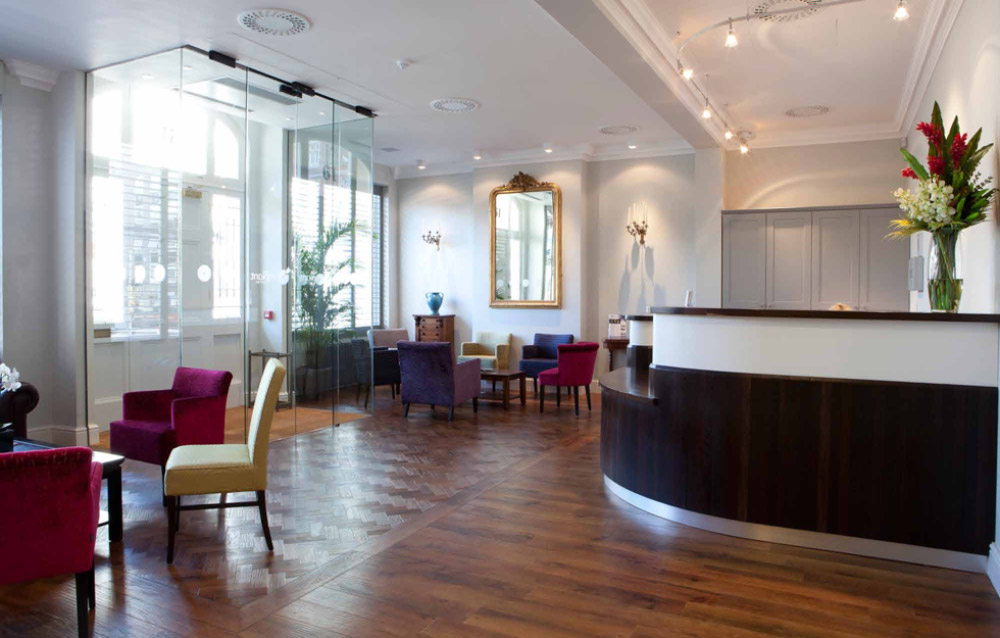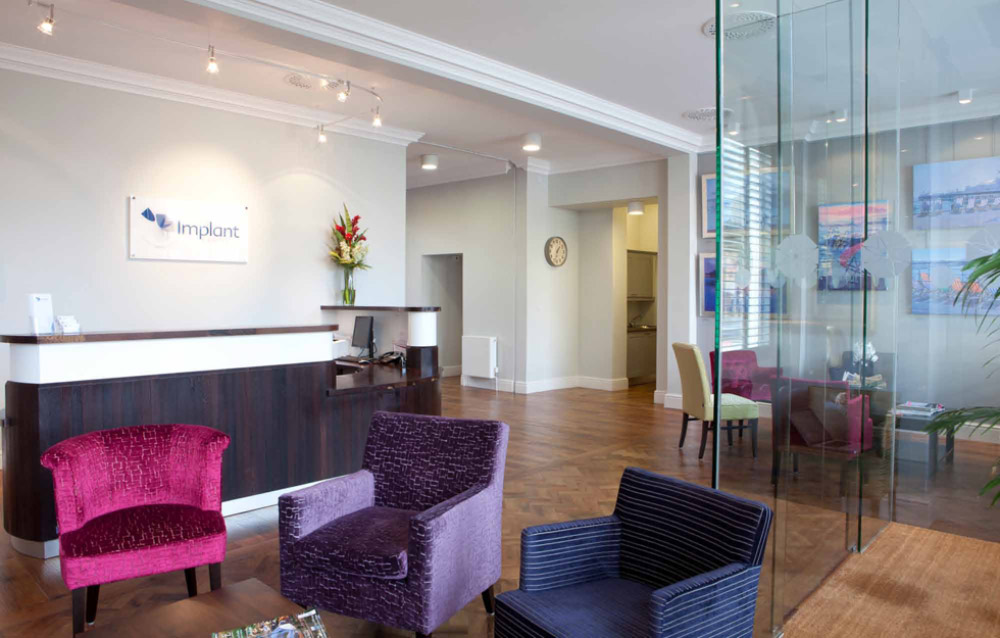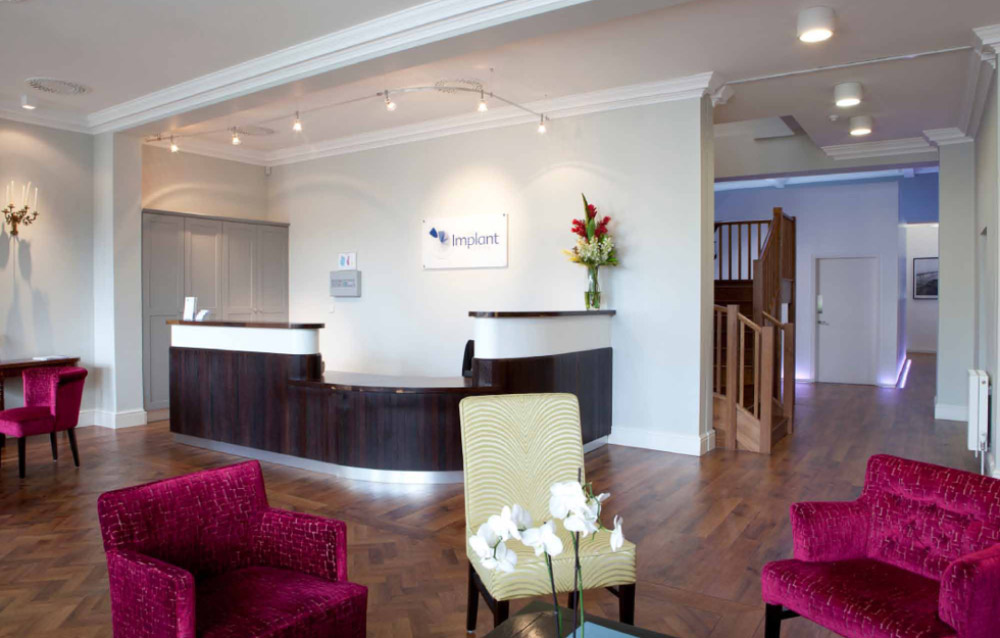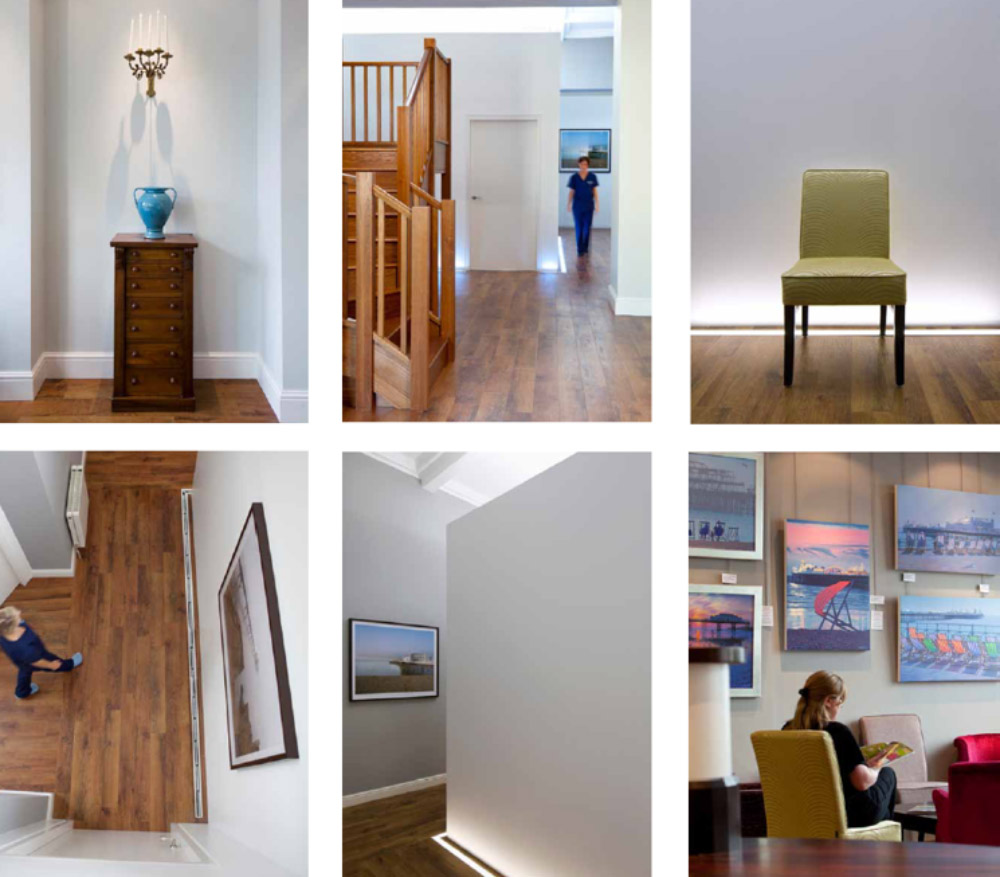 The implant Centre in Hove is a Grade II, 150 year old, Listed Building which has been transformed into a state of the art dental implant centre whilst keeping all of the existing features and charm of the original building. The architect had designed glass topped 'pods' to form friendly sized surgeries and a floor to ceiling glass lobby, leaving the original structure intact and visible. Our challenge was to introduce a warm welcoming reception area and to create a sense of unity throughout the building. Surgical clean lines play beautifully against the grey surrounding walls, a bespoke dark wood reception desk, the colourful furnishings and the changing display of artwork.
"Having worked with Georgina on many projects over the past six or so years, I have found her input to be very useful. She develops good relationships with our mutual clients and through her discussing issues and working out the design with them in advance, pre-empts problems and reduces demands on my time. Her involvement certainly helps the jobs run efficiently and the clients are always very pleased with the results."
Gary Miller, GM Building Services Ltd.